Maritime Industry 2023
23-25 May 2023
Gorinchem, The Netherlands
Stand E101

New MPAT system at Maritime Industry
The 17th edition of the annual Maritime Industry trade show will take place in Gorinchem (NL) from 23 to 25th May. Xeamos will have a team present throughout this three-day event at stand E101 and would welcome the chance to share details of emission reduction systems suitable for exhaust gas cleaning. Xeamos systems are ideal for almost all modern engines and applications related to propulsion, generators, bowthrusters and pump drives..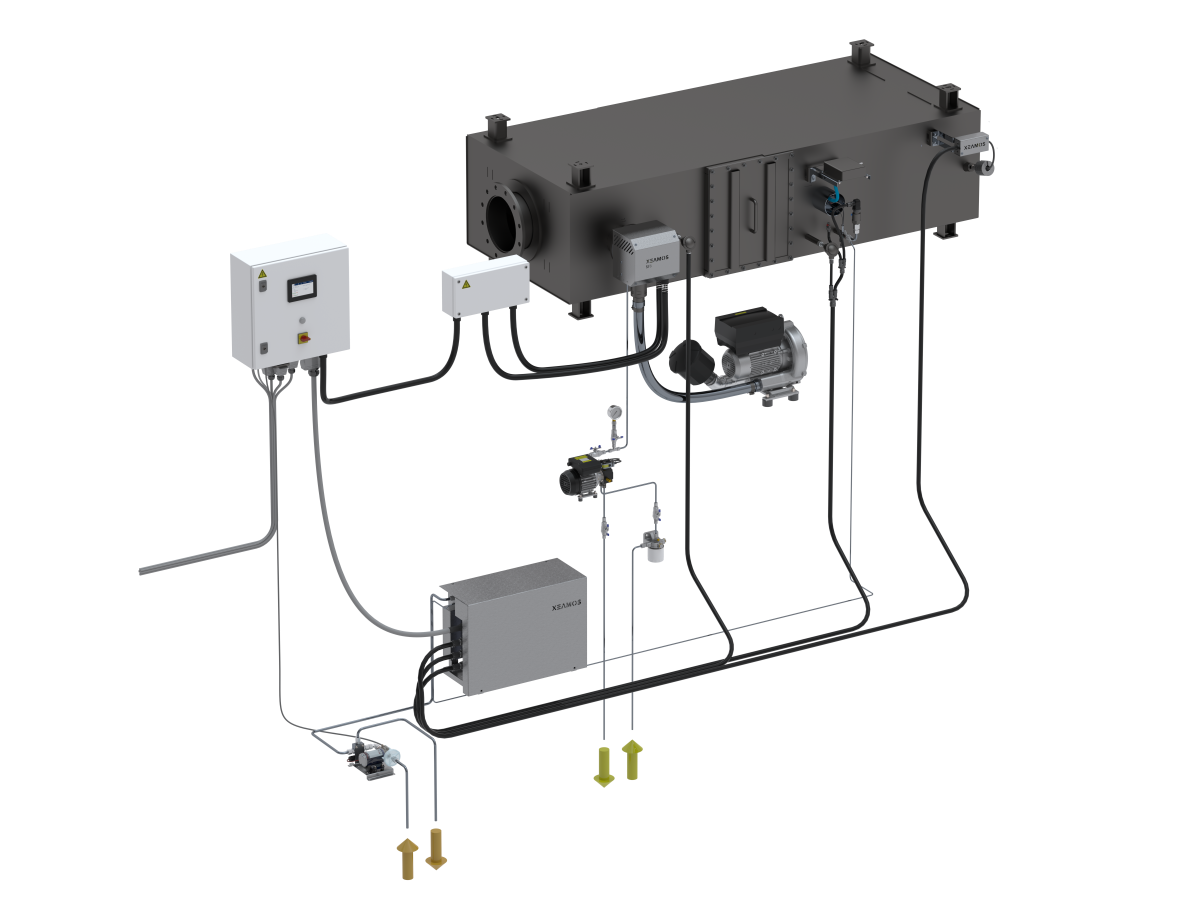 Building on experience
At Maritime Industry we will be presenting our Airless MPAT system, an upgraded and simplified version of our successful Stage-V-Compliant Marine Propulsion After Treatment that was specially developed for the inland shipping sector and has been used on many vessels since its introduction in 2012. The new type of MPAT is suitable for capacities of up to ± 600 kW and will be produced in series to add an efficient and economic system to the range of solutions offered by Xeamos to inland shipping companies.
Major innovations
The key innovation is a simplified method of urea injection and spraying. The MPAT system reduces soot emissions and hydrocarbons by means of a diesel particulate filter, while a catalyst lowers NOx emissions. An exact amount of urea is injected in the integrated mixing tube and thoroughly mixed before entering the catalyst. The resulting reaction in the catalyst converts the hazardous NOx molecules to harmless nitrogen, carbon dioxide and water. Low noise levels are also assured.
Adding to the attractions, a completely new control platform has been developed for the system. This will allow our service engineers to log in via an internet connection to carry out service and maintenance activities. All performance data is logged and can be used for marketing purposes to enhance your clean & green credentials and promote minimal emissions as a sales pitch.
Bridging the transition
The Airless MPAT system is a bridge on the road to zero emissions. It is clear that existing engines will continue to be used until clear choices have been made and fully reliable zero emission solutions are available. New diesel engines will also still be installed for now, albeit subject to ever-more stringent emission regulations. During this inevitable transition period Xeamos is committed to ensuring that the associated technologies are in place to make it possible for you to meet these rules.
For more information or to book a meeting with our team at Maritime Industry, email Xeamos business development manager Adriaan van Korlaar on a.vankorlaar@xeamos.com. You can register for a visit to the trade show online up to and including the last day of the event on Thursday May 25. Use our handy invite link here (in English and Dutch) and you'll receive your tickets after registration.