One of the world's largest engine dealers recently ordered airless SCR systems for two C18 marine propulsion engines. The company, which has been supplying heavy-duty engines to a wide range of industries since 1933, will include this bespoke solution on two brand-new fishing trawlers.
The company has also asked us to provide comprehensive guidance on the roadmap to receiving IMO Tier III certification and parent engine approval. All activities have been prepared by Xeamos with the entire trajectory overseen by our experts on-site in the country where the vessels are being built
Smart design Xeamos airless SCR systems ensure full compliance with the latest IMO TIER III regulations and exceptional operational dependability in all conditions – vital for modern fishing trawlers operating in all kinds of seas and weather conditions. This reliability is ensured by implementation of the Xeamos SCR-Zero-NOx ZN-RB-M in-line system, offering a reduction in NOx of <2.0 g/kWh.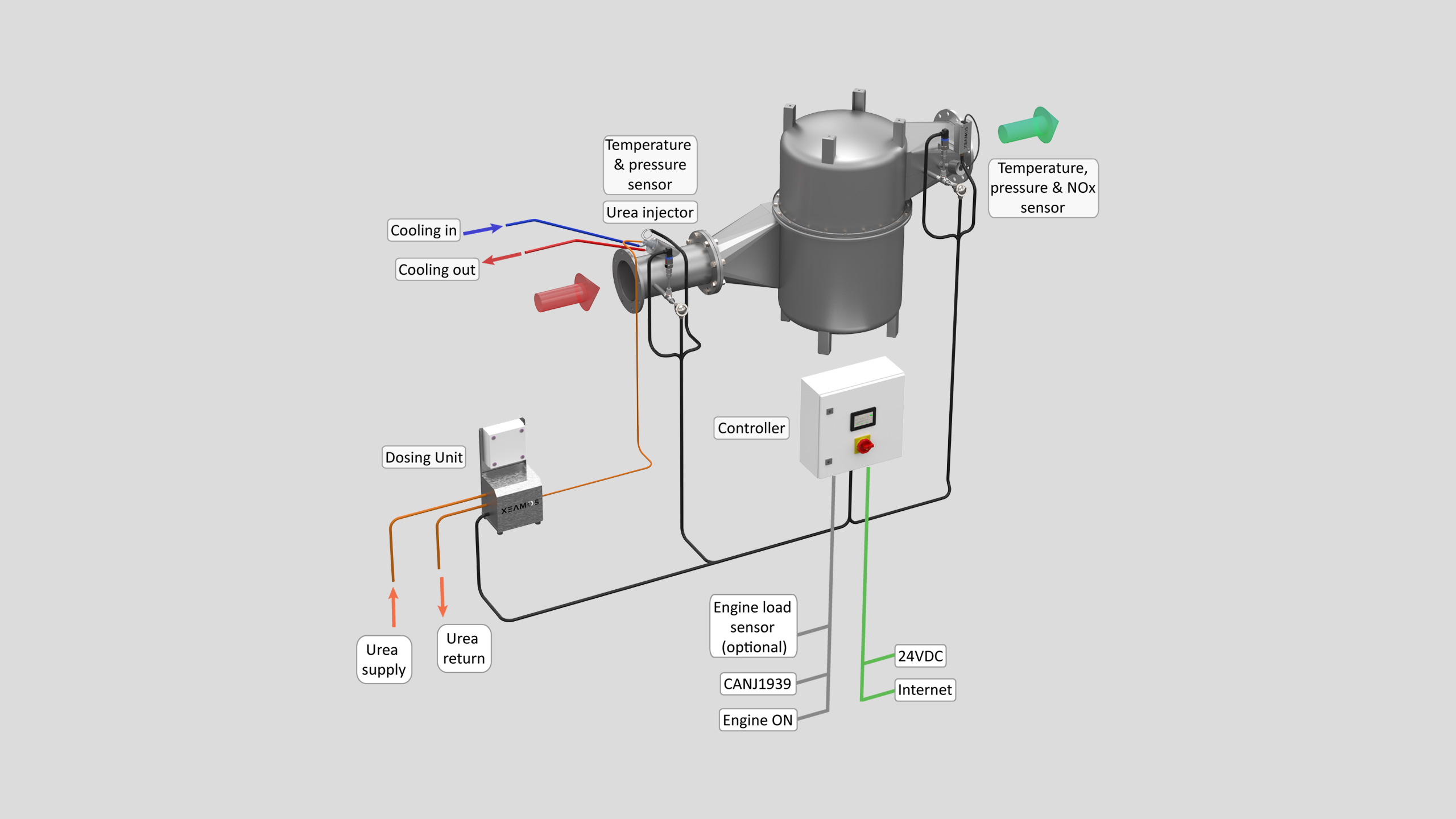 The airless SCR system has a guaranteed SCR-Catalytic life time of 10,000 hours, with twice that expected in reality. The reactor housing is made of stainless steel with a separate mixing tube. Other highlights include airless urea injection, the option for extra sound attenuation and MOD bus communication. The system is suitable for both ULSMDO and LSMDO fuels.
Key components 
Xeamos deploys advanced modelling, CFD and FEM calculations to optimise emissions, reduce sound levels and guarantee a low cost of ownership. Other key components of our airless SCR systems include:
• Ability to measure actual NOx emission
• LRS design appraisal
• Intelligent control with data-logging of all relevant parameters
• Various I/O options depending on customer requirements
• Exchangeable catalytic (SCR) elements