By: Daniel van Drunen – XEAMOS
10 July 2021
Ultra-Low Emission Vessel
The ULEV notation is an initiative from Bureau Veritas. It applies to ships fitted with internal combustion engines that have the capacity to emit gaseous and particular pollutants at a very low level at the time of assignment of ULEV additional class notation.
ULEV Emission limits
The ULEV emission limits are equivalent to the NRMM Stage V limits. Engines which are type approved according to EU regulation 2016/1629 may be accepted without further testing. Onboard testing will take place if this is not the case.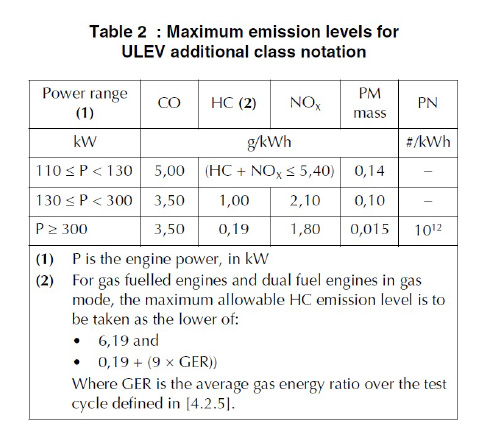 ULEV mode
The ULEV rules make it possible for the engine to run in several operating modes while it complies with the requirements in at least one operating mode. The ULEV mode should be clearly identified and recorded in such cases.
Exemptions:
All internal combustion engines installed onboard are to be in compliance with the requirements, except:
– Engines intended for use only in emergencies or solely to power any device or equipment intended for use only in emergencies on the ship which it is installed.
– Engines with a power below 110 kW