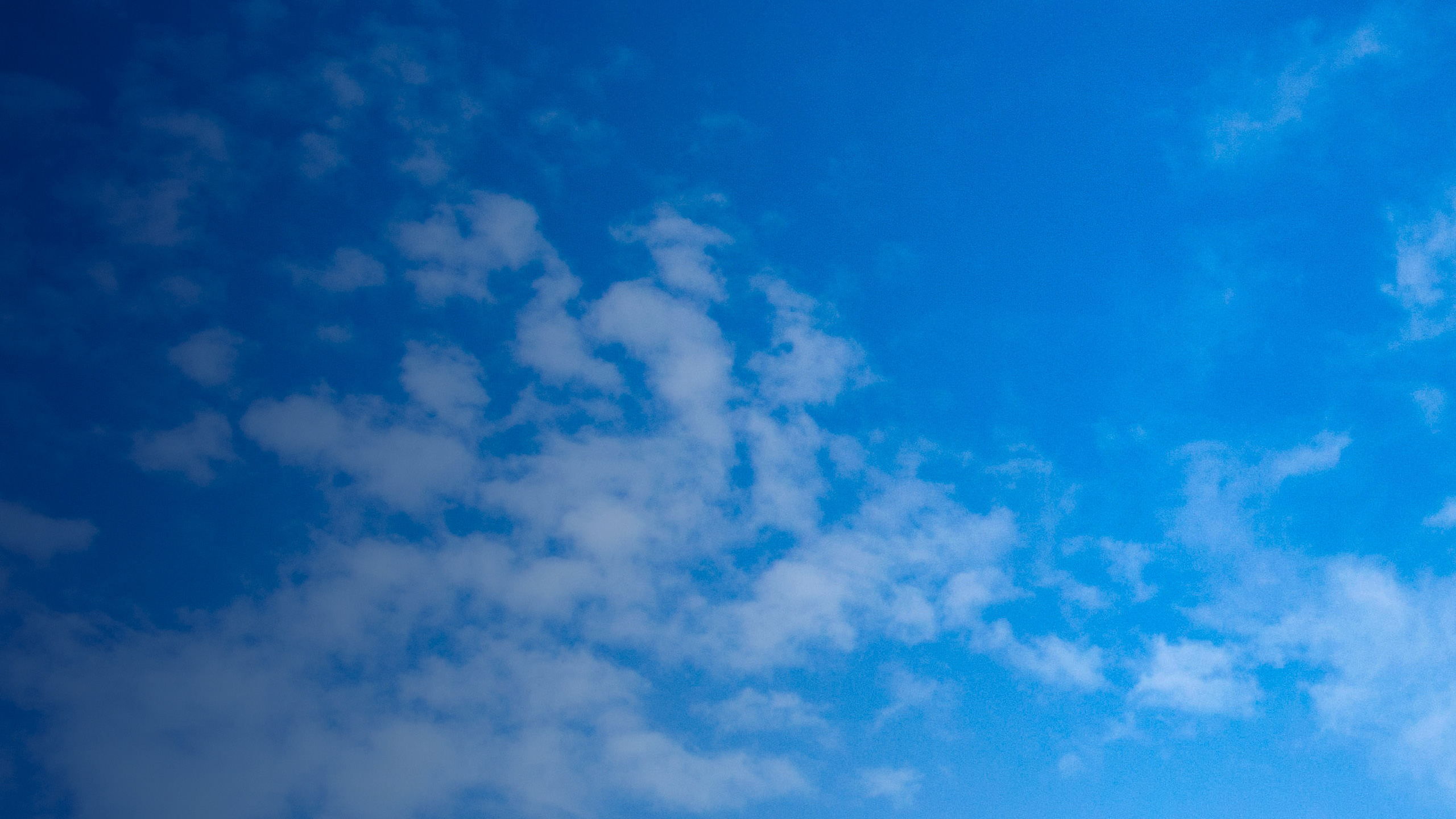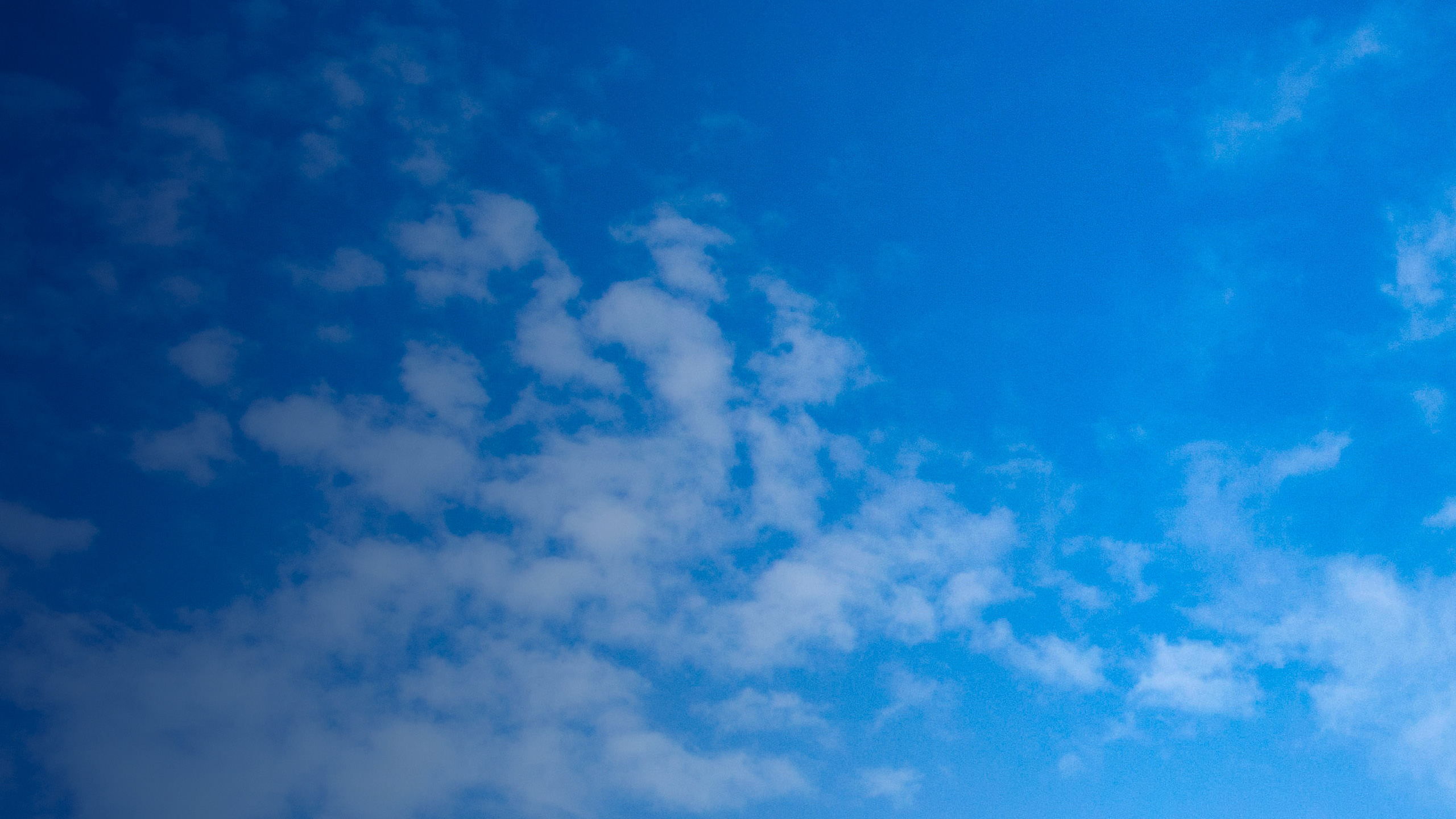 By: Daniel van Drunen – XEAMOS
10 July 2021
NRMM Stage V
Emissions from combustion engines used for applications other than road transport within the European Union are regulated via the Non-Road Mobile Machinery (NRMM) guideline. This guideline also applies to engines in inland shipping and this article specifically addresses the related emission regulations for inland shipping. 
Emission regulations
NRMM guidelines link all engine applications to a category. Engines from the following categories can be used for inland shipping:
– IWP (Inland Waterway Propulsion – propulsion engines)
– IWA (Inland Waterway Auxiliary – generator engines)
– NRE (Non-Road Equipment – industrial engines) 
NRE are industrial engines up to 560 kW that can be applied under certain conditions.  
It is also possible to certify Euro 6 engines developed for lorries in accordance with NRMM Stage V. NRE and Euro 6 are not considered ´maritimised´ engines, and do not meet class standards. 
The regulation for Stage V focuses on emissions that are harmful to our living environment, such as: 
Nitrogen oxides, (NOx) As a gas, NOx causes smog. In contact with water it becomes a saltpetre(-like) substance which is responsible for the acidification of water and soil, and an important part of nitrogen deposition. 
Carbon monoxide (CO) is the result of incomplete combustion. After several hours in the outside air, CO is converted into CO2 and no longer directly harmful to the environment. Carbon monoxide is toxic in close proximity to the source (exhaust) as it impedes the blood from absorbing oxygen. 
Particulate Matter (PM) involves the soot particles in exhaust fumes. Soot particles consist of non-combusted carbon from fuel and incompletely combusted diesel oil. The substance is mainly harmful when inhaled. An additional standard for the maximum number of soot particles applies to engines over 300 kW as the higher injection pressures of modern diesel engines create smaller particles. Although this results in a lower PM value (soot mass), these smaller particles are more harmful than larger ones as they can penetrate deeper into the lungs. 
Hydrocarbons (HC) are comprised of incompletely combusted fuel and lubricant oil. These substances create the typical diesel smell and are harmful when inhaled. HCs also contribute to the generation of smog. 

Source: www.dieselnet.com
The table shows that the Stage V standard is the most far-reaching for engines above 300 kW. Compared to CCR2 engines, the NOx is reduced by 75-80% and particulate matter by 95%. In practice this means these engines are equipped with an SCR catalyst and soot filter.
The emission standard for engines between 130 and 300 kW can only be achieved via the application of an SCR catalyst. The limit on the PM value is slightly lower than for CCR2 engines. The emission value for engines under 130 kW is only slightly lower than for the previous CCR2 / EU Stage 3A standard.    
Comparing emission standards for inland shipping
The CCR1 standard became applicable in 2003, prior to which there had been no legal limit on inland shipping engine emissions. In practice we often see that older engines have a considerably higher NOx emission of between 10 and 15 g/kWh. The PM (soot) emissions are often below the CCR1 and even the CCR2 limit as the engines were set to be fuel-optimal. This means that they operate with less excess air and early fuel injection, enabling the proper (hot) combustion of the diesel with high NOx and a relatively low PM as a result.  
The CCR2 standard was implemented in 2007. The previously planned steps to CCR3 and CCR4 were cancelled when it was decided to include inland shipping under the NRMM regulations.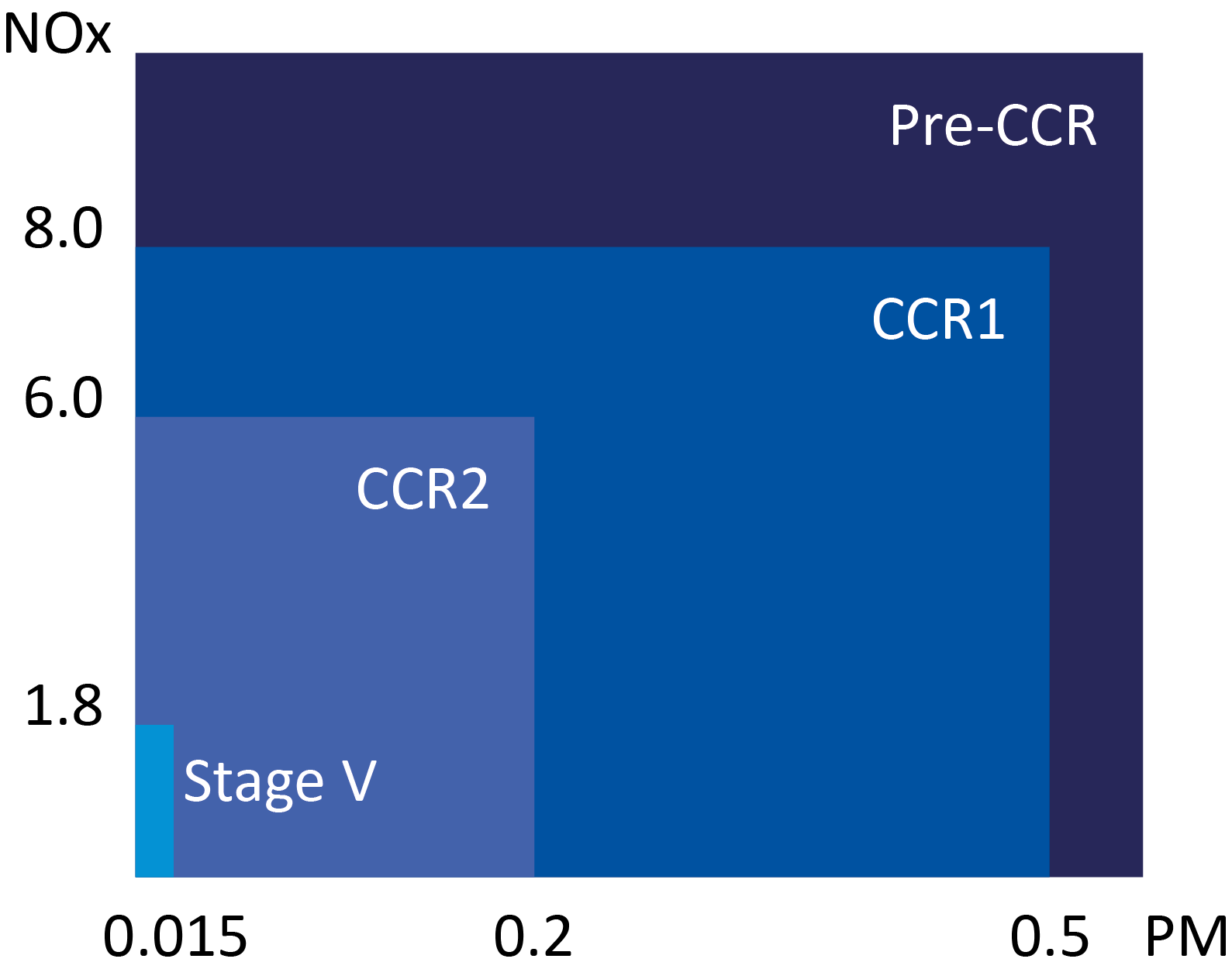 Comparison of the emission limits in g/kWh (>300kW)
Transitional scheme
A transitional scheme was established for the transition from the CCR2 / EU Stage 3A engines to Stage V, which states that the stock of CCR2 engines can be depleted over a period of two years. This involves a distinction between engines under and over 300 kW. As a result of the effects of the COVID-19 pandemic on the economy, the transitional period was extended by two years for engines < 300 kW and one year for engines >300 kW, respectively. The Euromot website provides more information about this scheme.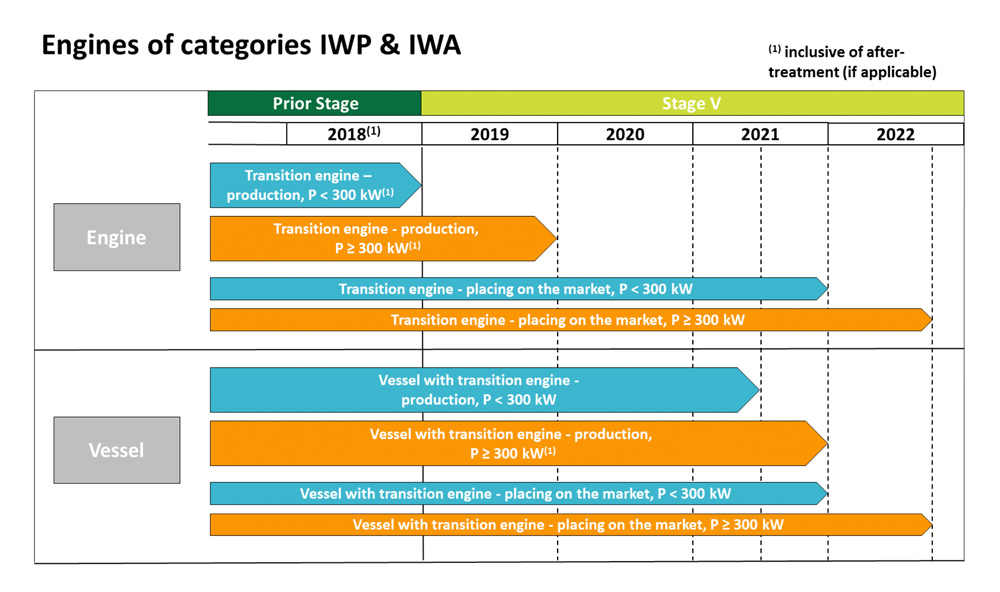 Source: https://www.euromot.eu/wp-content/uploads/2018/11/Binnenvaart-Sector-Fase-5-FAQ.pdf


Stage V certification
Certification under NRMM is a complex process that is based on the regulations for road transport. Manufacturers are responsible for bringing the engine into the EU market and the composition of the engine with emission treatment. High demands for production quality control include proving in advance that the emission requirements can still be achieved after 10,000 operational hours. The Type Approval Authority grants the eventual certification. The whole trajectory to Stage V is intensive and demands major investments which will have to be earned back over time. In practice, this means that not all popular CCR2 engines will be brought to market as Stage V engines. 
Stage V compliant
Although new engines can only be built in as Stage V, you are allowed to continue sailing with older engines as long as the crank case is not replaced and the serial number retained. Revision of the engine is allowed. To enable an existing engine to comply with the Stage V emission values, the engine can be equipped with an after-treatment system. This is where Xeamos comes in as we can provide official measurements to prove that the Stage V emission values are met. This makes the engine emissions equal to Stage V.
Emission label and Green Award
The emission label system for inland vessels was implemented in 2022 after a long pre-trajectory and involves a valuation of the emission levels of existing engines. With a Xeamos after-treatment system, you can achieve label 2 or even label 1 in the air quality category.
A complete after-treatment system may also make you eligible for a silver or gold Green Award, which can result in a reduction of the port fees and a priority position when obtaining commissions. Moreover, an increasing number of environmental zones apply stricter standards to engine emissions. 
Information on the Emission label is available here: https://binnenvaartemissielabel.nl/nl/ (Dutch only)
Information about the Green Award is available here: https://www.greenaward.org/
Temporary subsidy scheme for increasing sustainability of inland vessels
The Dutch government's Green Deal provides €79 million until 2025 for owners to increase the sustainability of their vessels. They can request subsidies for either new Stage V engines or the purchase and installation of SCR catalysts behind existing engines. 
The subsidy amounts to between 40 and 60% depending on the size of the company. Both the purchase of an SCR system and the installation are eligible for subsidy. Soot filter systems are not included in this scheme, but exhaust systems can be prepared for the later installation of soot filters. A condition is that the vessel had at least 60 sailing days in the Netherlands over the past year, as proven by the ship log. The vessel itself can be registered outside of the Netherlands.
The available amount is not sufficient for greening the entire fleet. The Netherlands is working with Switzerland and the Central Commission for the Navigation of the Rhine (CCNR) in researching the options for a European fund for inland shipping.  
Xeamos has lots of experience in requesting subsidy schemes and we're available to help with yours too.