By: Alwin de Kock – XEAMOS
12 November 2019
An SCR system reduces hazardous nitrogen oxides (NOx) by using ammonia (NH3) and a catalytic converter. The term SCR stands for Selective Catalytic Reduction, which means that the ammonia only reacts with the nitrogen oxides under the influence of the catalytic converter material and, therefore, not with other substances in the exhaust gases.  The SCR process is complex. There are, for example, several reactions that will all ultimately result in hazardous NOx being converted into non-hazardous nitrogen (N2) and water (H2O).
Standard SCR reaction :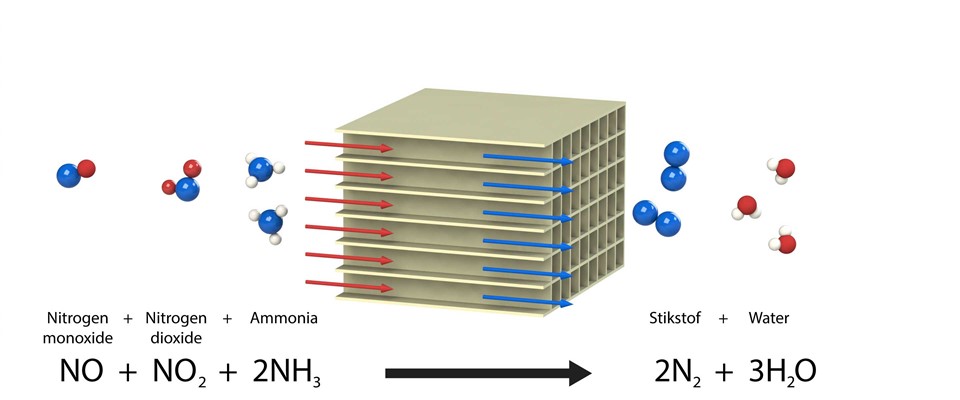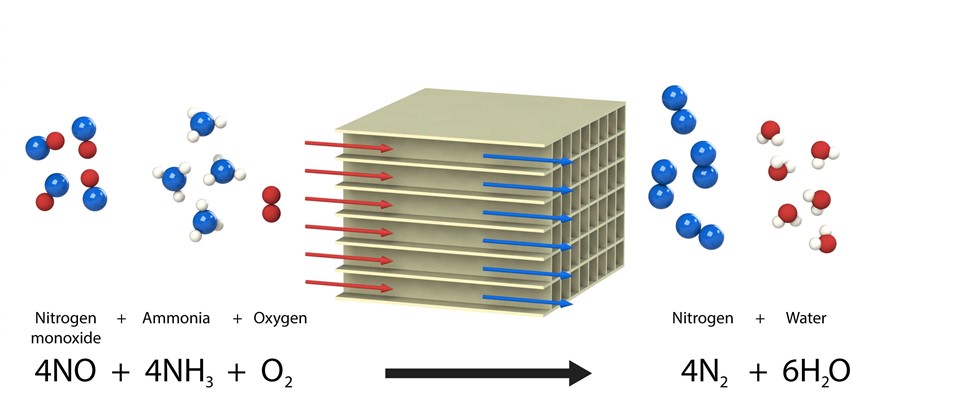 If a diesel oxidation catalyst is installed in front of an SCR catalytic converter, part of the NO is converted into NO2. This NO + NO2 ensures an extra fast reaction with NH3 that already occurs at a low temperature. More urea would be required to reduce the NOx when the conversion of NO into NO2 is too high. The NO2 concentration, however, is always lower than the NO concentration in Xeamos systems so that never more than the required quantity of urea is required.