The 135-metre MVS Zembla was built by shipyard Gebroeders Van de Wijgaart. With a beam of 17 metres, this impressive inland vessel has two CCR2 main engines with an electric motor on both propeller shafts. The electric motors for the hybrid propulsion are powered by a Caterpillar C32 main generator in the foreship that can supply 994 ekW.
In order to meet the strictest future emission standards in the port areas and Maasvlakte 2, Gebroeders van de Wijgaart chose to implement after-treatment on the generator. This resulted in a Green Award Gold, which gives the vessel a reduction on port fees. In addition, the sailing time on the main generator alone extends the service life and maintenance intervals of the main engines.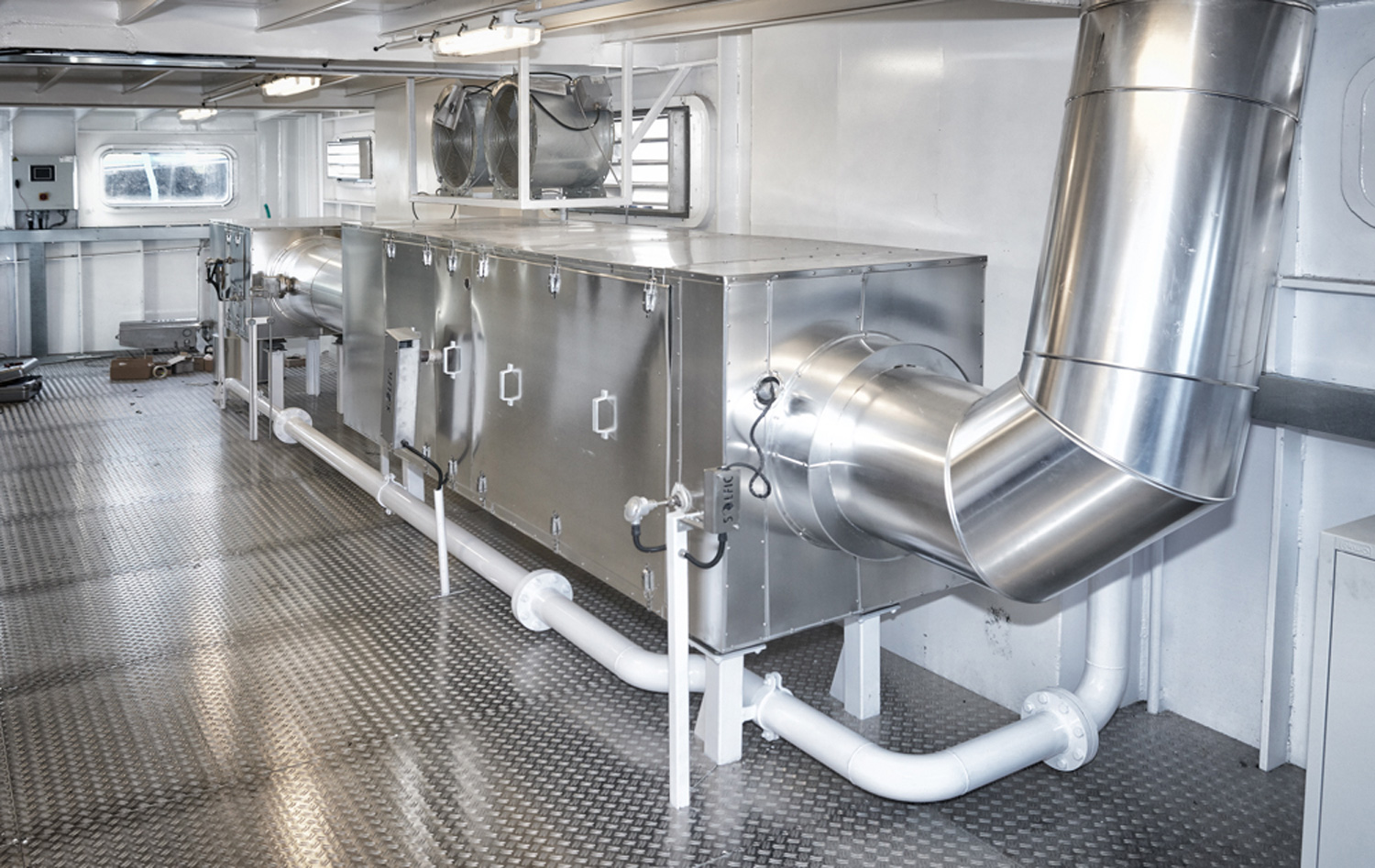 The solution
The main generator is equipped with a Xeamos MPAT soot filter and SCR catalyser system. In the port areas and when departing, the MVS Zembla sails fully electric with all exhaust fumes being treated by the MPAT system. Soot emissions are reduced by over 95% and nitrogen oxide (NOx) by 80 to 90%. This means Zembla measures up to Euro V and VI trucks with regard to the production of harmful emissions while it can transport up to 250 times more cargo than a single lorry.
While the SCR system contributes to smog reduction for the environment, the soot filters ensure the crew and immediate surroundings are unaffected by exhaust fumes when the wind blows over deck. This is a major benefit from an occupational health & safety perspective, and a reduction in soot also means far less cleaning is required.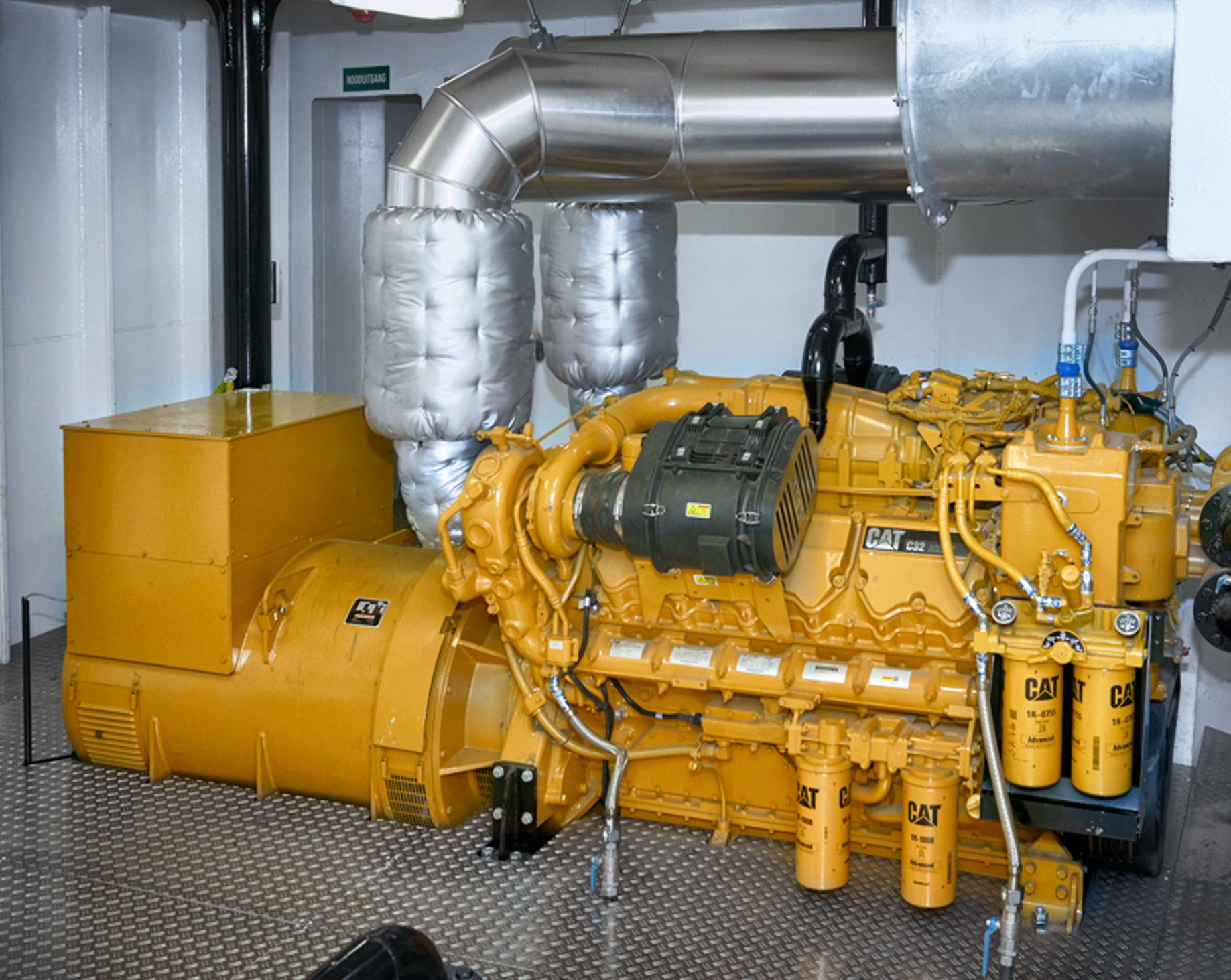 Client response:
"We aim to be a pioneer in the market," says co-owner John van de Wijgaart. "This is why Zembla is equipped with hybrid propulsion. Equipping the main generator with a Xeamos MPAT system means we can sail fully sustainably when departing and in port areas. It also means the vessel already meets the most stringent future requirements. The choice for Xeamos was made because they know everything there is to know about inland shipping."
"Equipping the main generator with a Xeamos MPAT system means we can sail fully sustainably when departing and in port areas."
John van de Wijgaart / Gebroeders Van de Wijgaart