By: Alwin de Kock – XEAMOS
10 October 2021
For those not in the know, a SCR system is used in diesel engines such as those found in maritime vessels to transform exhaust gases such as nitrogen oxide – which are toxic for living creatures across various environments – into non-toxic substances. This works by setting off a chemical reaction that converts nitrogen oxide into nitrogen, water and carbon dioxide, all of which are natural components found in the air we breathe.
And is this technology needed now? The answer is a firm yes. Although reducing reliance on diesel is the eventual aim within the maritime industry, the conversion of all vessels to electric propulsion and propulsion using sustainably generated hydrogen will take time, and is potentially thirty or even forty years away.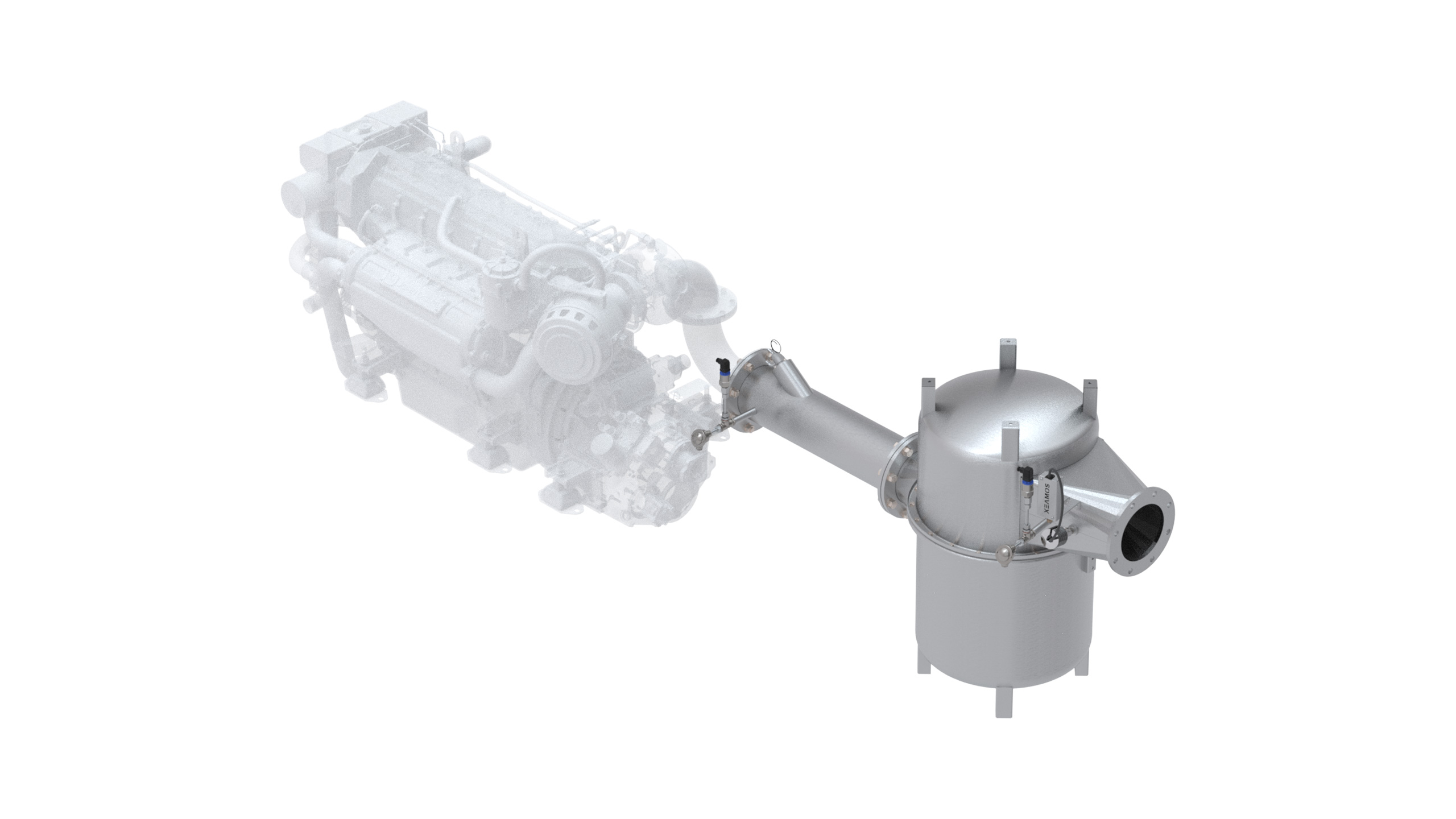 This is where XEAMOS' technology comes in, as Managing Director Alwin de Kock explains: "For island vessels, yachts, coasters and so on, electrification and the transfer to hydrogen will not be feasible for a long time to come. After all, we have a very large existing fleet which you can't just convert overnight – and there is the price of this to consider."
He continues: "With the technology we offer through our new systems, you can ensure that emissions that are harmful to people and the environment are reduced to an absolute minimum: and this starts today, not in 40 years' time."
Developed for seagoing vessels through a collaboration with various engine brands, the new OEM system is suitable for a broad range of engine types up to approximately 800 kW This applied airless urea injection system is compact and cost-effective, particularly as it does not require an expensive compressor.
Designed and manufactured by the dedicated XEAMOS team – a 30-strong workforce based in Wijchen in the eastern Netherlands who benefit from many years of industry experience – the new system is Lloyd's Register Special Service Craft (SSC) approved, IMO Tier III compliant and can be harnessed by a diverse range of vessels.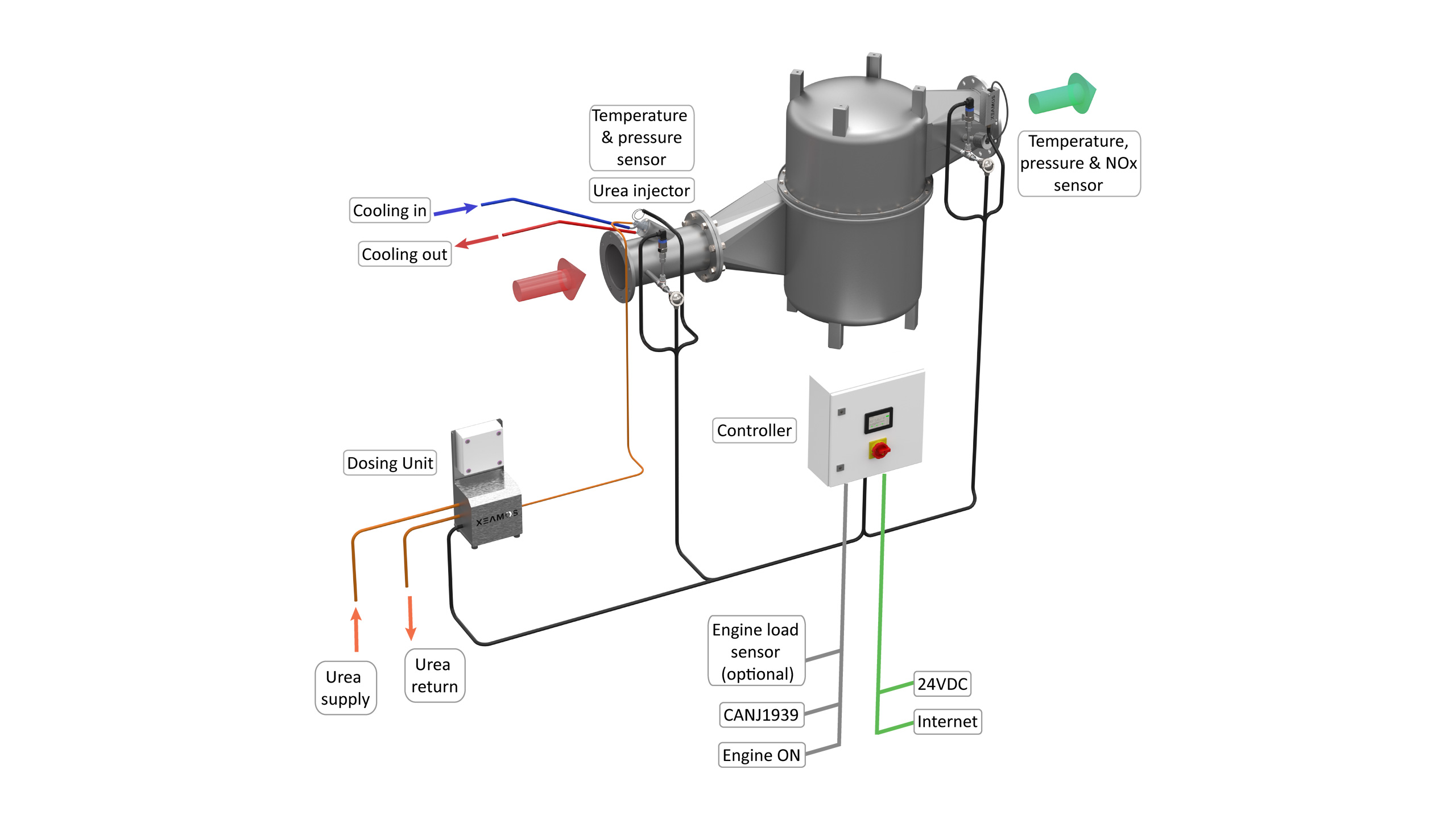 Whether it is a rigid all-weather lifesaving vessel, a fishing boat navigating out of a force 12 gale, or a superyacht sailing serenely towards its berthing point, the system can operate and supply the user with the highest liability under all circumstances, offering a guaranteed SCR catalytic lifetime of 10,000 hours (with an expected lifetime of 20,000 hours).
As a result, it is already being noticed within the maritime industry. As Maritime Sales Manager at XEAMOS, Rudi Claessaens explains: "Although they are still brand new, we have already sold orders for our systems. This includes an order for a rescue vessel for a Danish rescue company, and we will be supplying them with our system in just a few weeks from now, for use in January next year."
Thanks to its intelligent modular design, which also features full stainless steel housing and easily adjustable in- and outlet positions, the system can be easily integrated into small engine rooms, with various mounting options available. The Zero NOx unit can be placed at any orientation with multiple mounting points, with the outlet able to be fully rotated by 360 degrees (at intervals of 15 degrees). This ensures easy and hassle-free integration in both existing or future exhaust systems. To achieve an optimum value for money the system has been fully standardized.
In addition, through this new system, XEAMOS is proud to present a product that has a fully class-approved control system, as well as offering all of its customers a remote service and telemonitoring option if desired for added peace of mind. As another plus point, the XEAMOS Zero NOx systems are also highly unobtrusive for those on board, offering sound attenuation of up to 35 dB.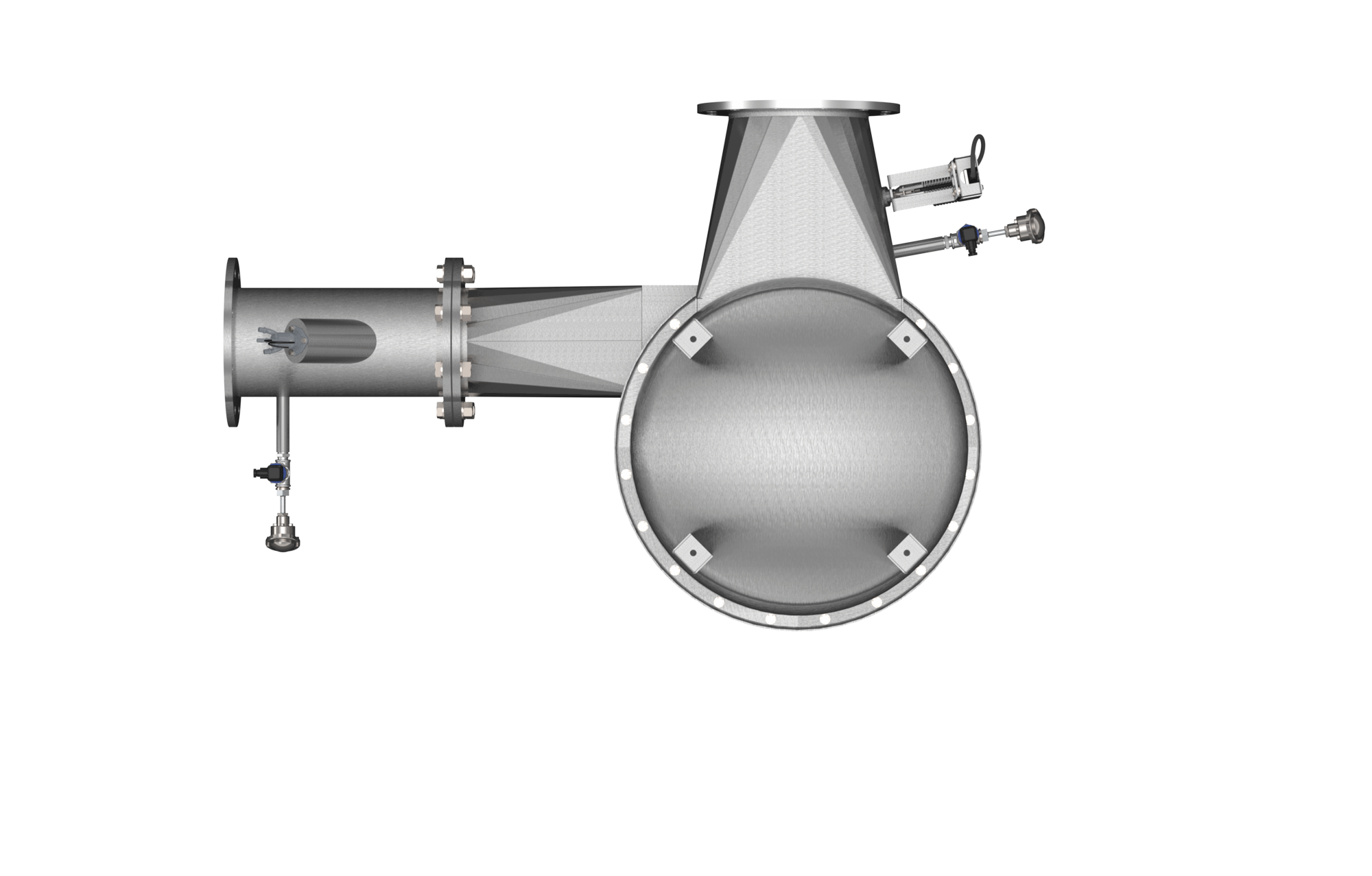 Naturally, there is no 'one-size fits all' solution when it comes to SCR systems. As Claessaens highlights: "At XEAMOS, we are proud that we already have some of the biggest and most prominent engine manufacturers in the world as our customers. Our systems are suitable for all kinds of vendors: they are not linked to a certain brand or manufacturer, and so we can adjust our system to fit whatever model is used."
He continues: "We are first and foremost an engineering company. This means that if the standard solution doesn't fit the customer's needs, we are always able to create and tailor a solution which will be suitable for, and which meets the distinctive challenges of, that particular application."
To discover more about XEAMOS and for more information about the new system, contact the company directly using the details below. Alternatively, you can also visit them at the upcoming Europort show in Rotterdam from 2-5th November at booth 7208, or at the METSTRADE show in Amsterdam which takes place at the RAI between 16-18th November.